This last month I was inspired to draw a monster. This is the little guy I first came up with.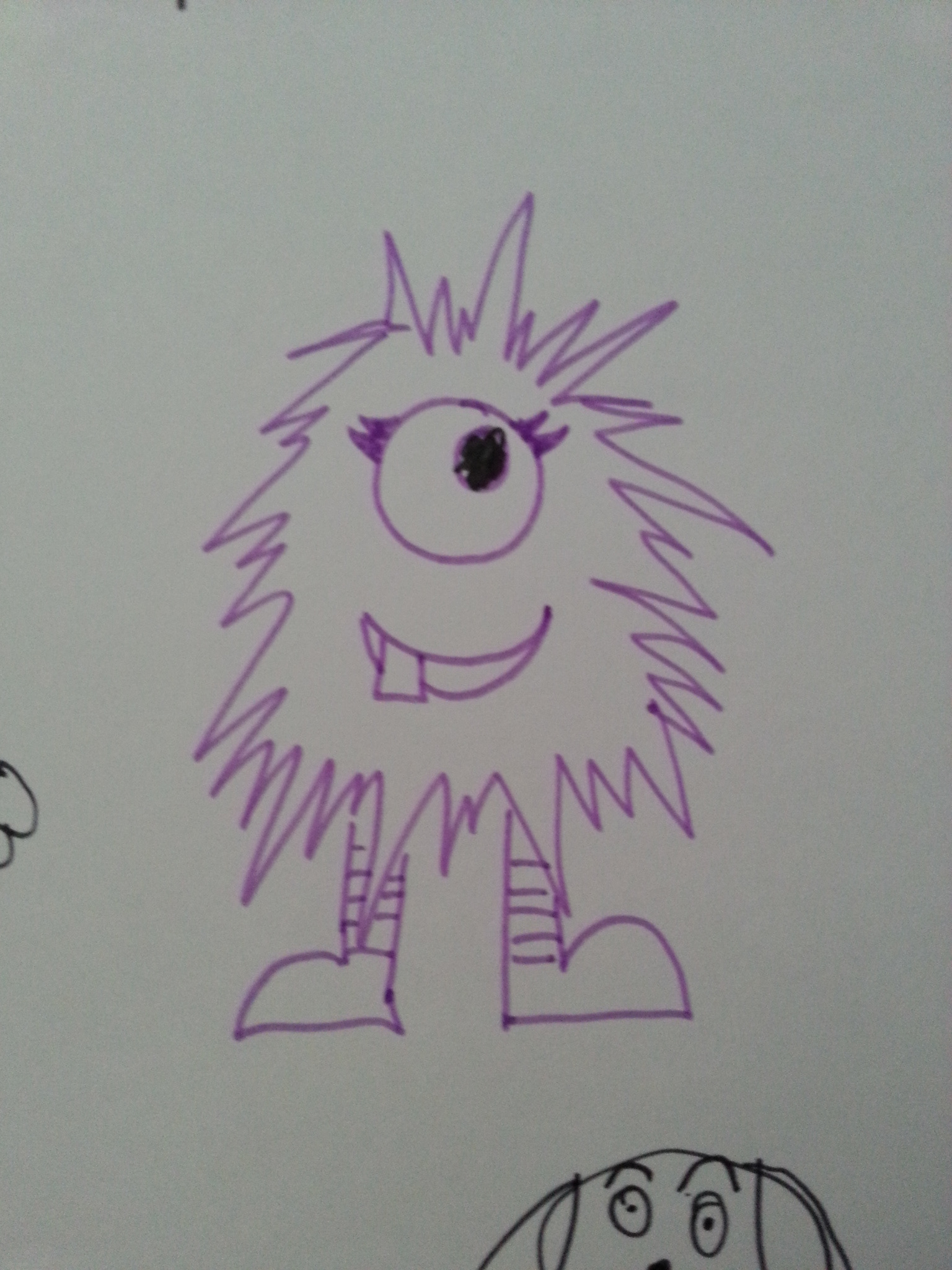 Then I changed him into a vector image in Illustrator.
After the success of my first little monster, I was inspired to try my hand at a few more.
Here are my original sketches.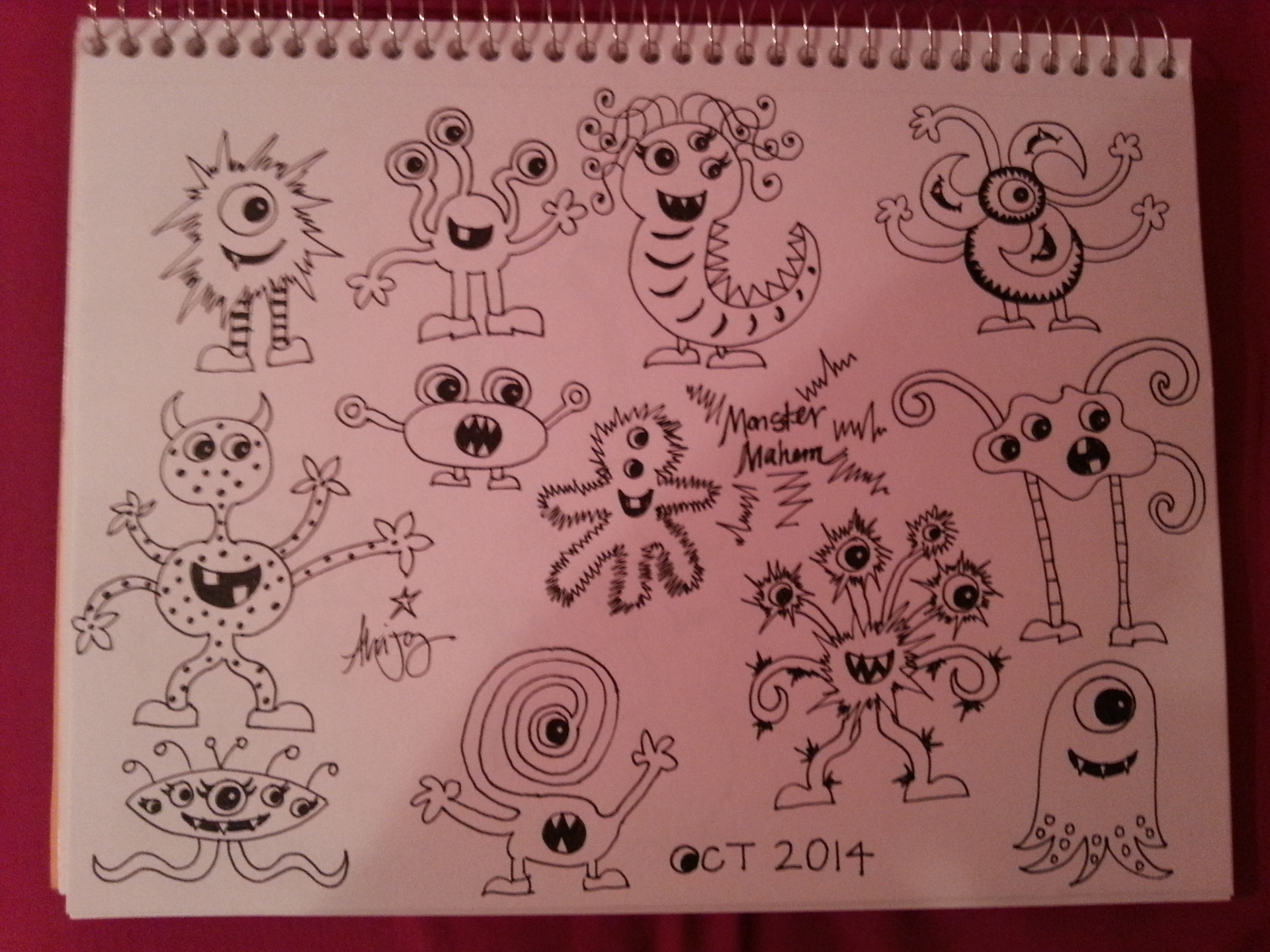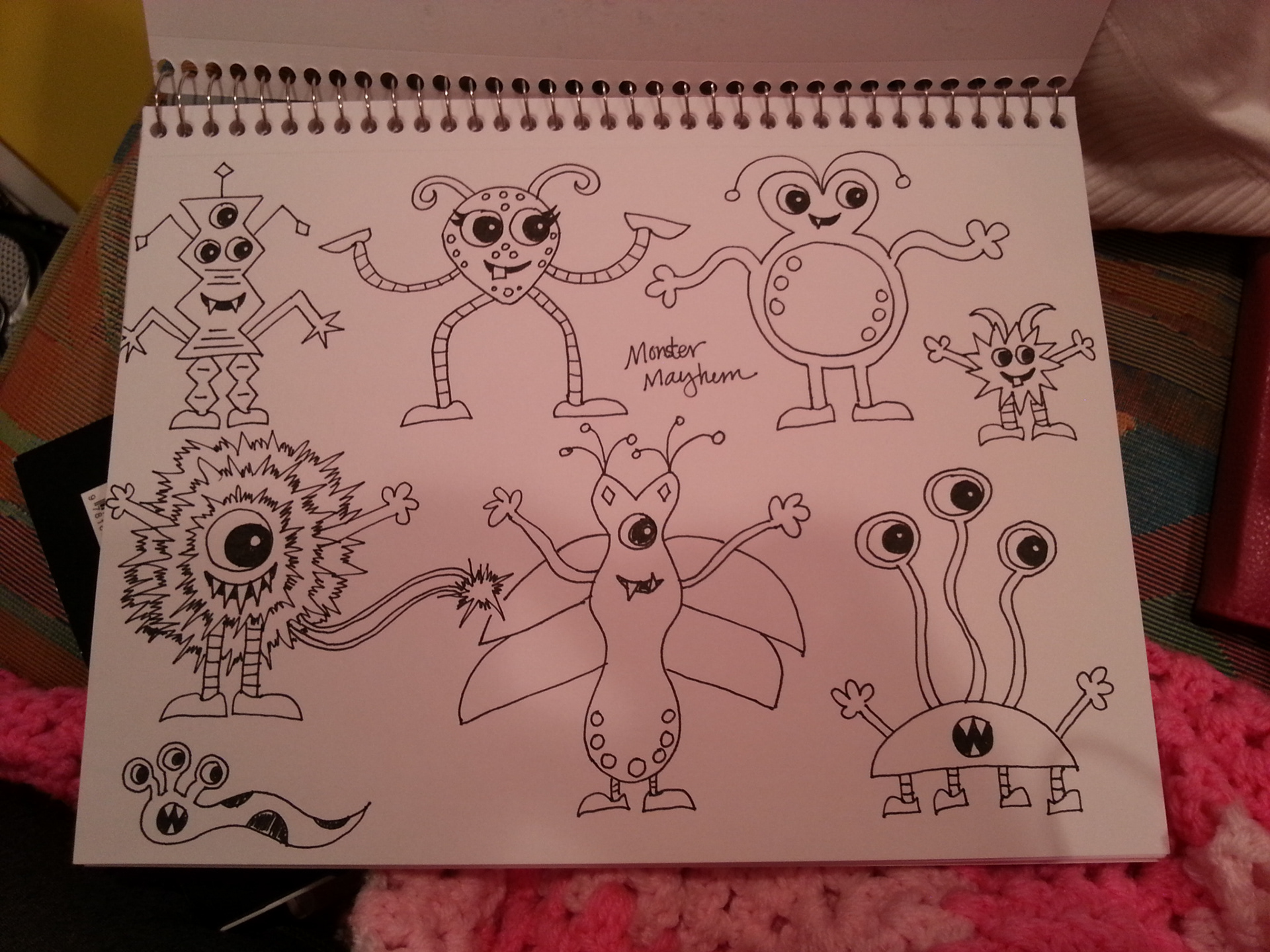 Then, as I did with the first monster, I copied the sketches into Illustrator. Using the sketches as my guide I made a vector image of each of these 20 monsters. I am quite pleased with how they all turned out.
Do you have any favorites?