I've been feeling rather patriotic lately and thought it would be fun to create something on that bent.  I love the "Pledge of Allegiance," so it's only fitting that I used that.
This was my first design. It's not bad, in fact, I really like it.  The more I looked at it though, the more I felt I wanted it to go a dfferent way. I liked the bold, capitol words, but I feel they took away from the rest of it.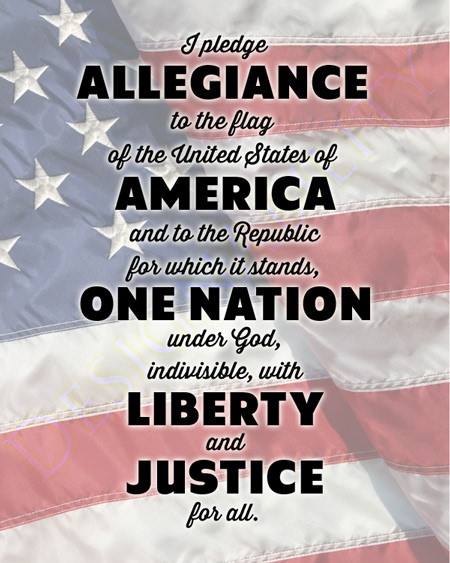 This one used the same fonts, I just switched them and got rid of all of the caps. I changed the flag design and added a brick-like texture.  I like the look of this one so much more. I would love to see some sort of graffiti or cement wall art that looked like this.